Chili lime seasoning is a spice mix that adds flavor to many dishes. It contains chili powder, lime zest, salt, and other spices to make food taste zesty, tangy, and spicy.
People who love to cook use chili lime seasoning to make grilled meats, roasted vegetables, soups, and salads more delicious.
Sometimes, you might need a different spice mix to correct your dish's flavor profile. Or maybe you don't have any left or want to try something new in the kitchen. Don't worry; many other spice mixes can flavor your dishes similarly.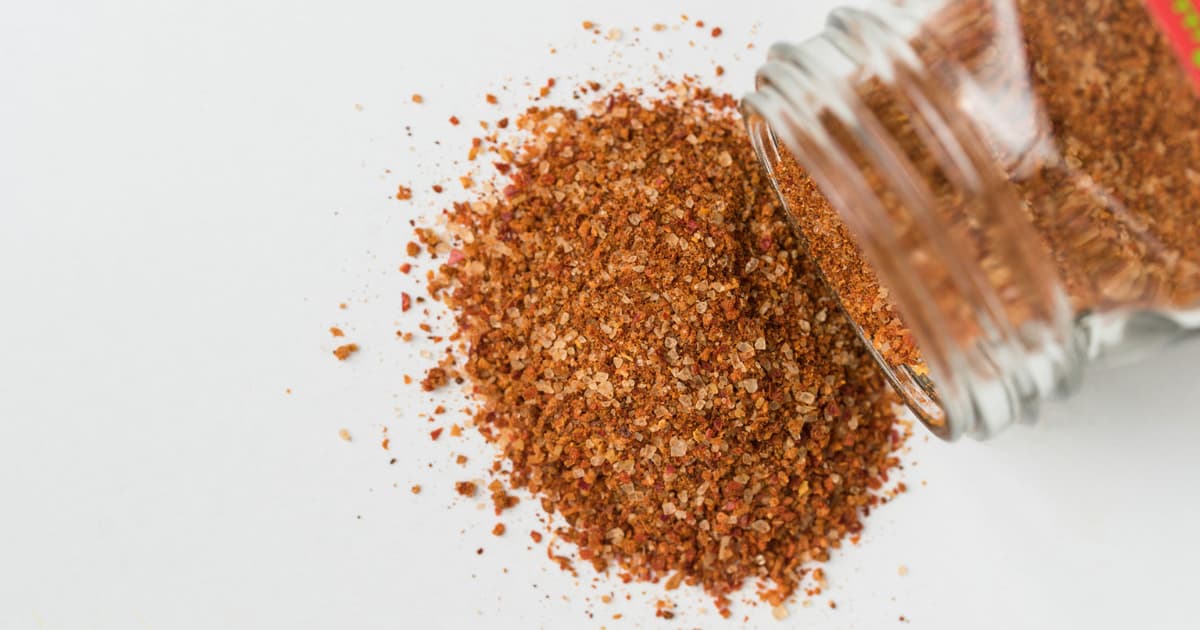 We will explain why you might want to use a different spice mix and how to make your chili lime seasoning at home.
We will also show you five other spice mixes you can use instead and how to use them in your dishes.
Why Seek Substitutes for Chili Lime Seasoning?
You may need or want to find other options for chili lime seasoning for different reasons.
Perhaps you don't have this spice mix in your kitchen. In this case, you can use other ingredients to make your food taste similar without going to the store.
Maybe you have some food allergy issues or dietary restrictions. Or, possibly, you don't like the hotness of chili spices? You can use other options to fit these likes and still enjoy the sour and tangy taste.
Perhaps you want to try new things with spices. Learn to make new and exciting dishes with different flavor mixes. This can make your cooking more fun and impressive.
Homemade Chili Lime Seasoning Recipe
If you want to make chili lime seasoning at home, here is an easy recipe you can follow.
You can choose the ingredients you like and change the flavors to your liking.
This spice blend is very versatile and can be used in many dishes.
Ingredients:
Instructions:
In a small bowl, combine all the ingredients and mix well.
Store the seasoning in an airtight container in a cool, dry place for up to six months.
Use as desired in your favorite recipes.
Substitute 1: Lemon Pepper Seasoning
You can use lemon pepper seasoning instead of chili lime seasoning. It has a similar taste that is citrusy and tangy.
This spice mix has lemon zest, black pepper, and salt. Add chili powder or cayenne pepper to make it more like chili lime seasoning.
Substitute 2: Citrus Herb Seasoning
Another good option is citrus herb seasoning. This spice blend has flavors of lemon, lime, and orange with herbs like basil, thyme, and rosemary.
Add some chili powder or red pepper flakes to make it spicy.
Substitute 3: Smoked Paprika and Lime Zest
You can use smoked paprika and lime zest as a substitution. It gives a smoky and spicy flavor to your food.
Mix smoked paprika and lime zest in equal parts and add salt as you like.
Substitute 4: Tangy Tajin Seasoning
Tajin seasoning is a Mexican spice blend. It has dried chili peppers, lime, and salt. It is similar to chili lime seasoning and has a tangy and spicy taste.
Substitute 5: Piri Piri Seasoning
Piri seasoning is a spicy spice blend from Portugal. It has red pepper flakes, paprika, garlic powder, onion powder, oregano, and salt.
You can add lime zest to make it more tangy.
Tips for Using Chili Lime Seasoning Substitutes in Recipes
Remember these tips to get the right taste when you use other seasonings instead.
Use some of the other seasonings first and change it if necessary. This will stop the dish from having too much of one flavor.
Think about how much salt is in the other seasoning. You might need to change how much salt you use in your recipe.
Have fun and try different spices and seasonings. Cooking is about finding new and unique flavors to mix and match with other herbs until you like how it tastes.
Conclusion
You can make tasty and spicy alternatives in no time with some creativity and experimentation.
These alternatives can make your dishes more delicious and exciting. For a similar flavor, you can use a simple lemon pepper seasoning or a more complex Peri Peri blend.
You can follow our homemade chili lime seasoning recipe and try the suggested replacements.
Start with small amounts of the alternative, change as needed, and have fun with your spice blends.
These tips and tricks will help you make unique dishes full of flavor and surprise your friends and family.
So, go to the kitchen and start experimenting today!