Chili powder is a crucial ingredient in many Chinese dishes. It gives them heat and flavor.
You can find different kinds of Chinese chili powder in the market. They can make your home cooking more authentic.
We will tell you why chili powder is essential in Chinese cuisine, what types of chili powder you can use, and how to replace them if you don't have them.
With these tips, you can cook delicious Chinese food for your loved ones.
Understanding the different types of Chinese chili powder
Other types of Chinese chili powder have different flavors and heat levels.
Usual chili powders are:
These chili powders can make your dishes more authentic. But if you can't find them, you can use other similar chili powders.
Top Chinese chili powder substitutes for authentic flavor
Sometimes, you may need an alternative spice.
These are some excellent choices:
1. Sichuan peppercorns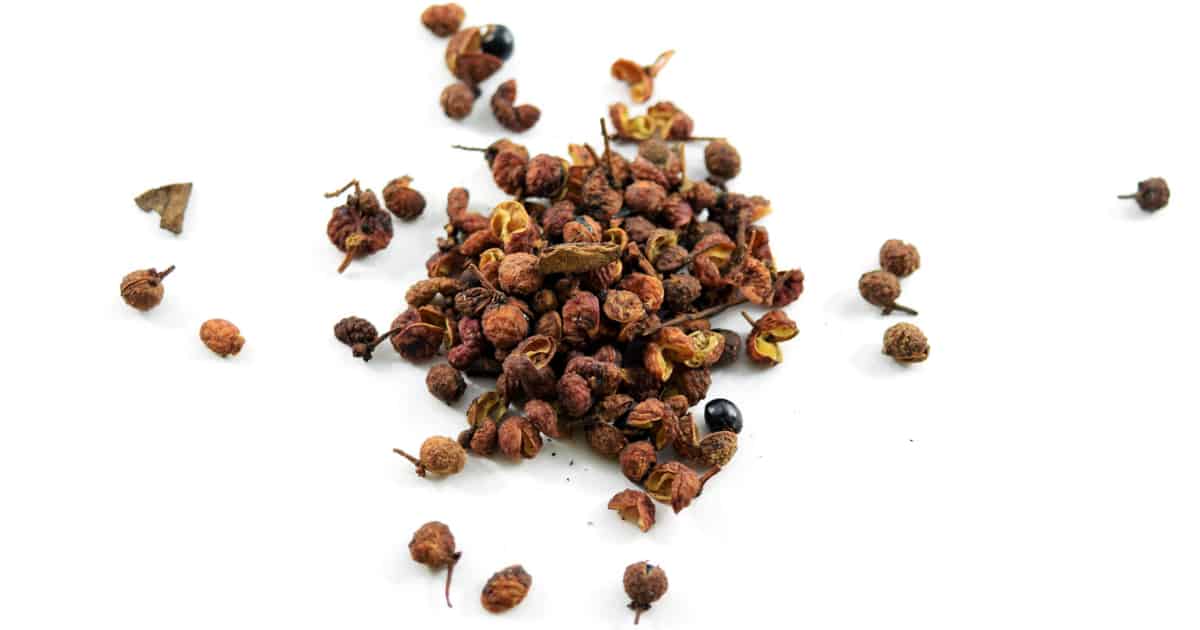 These peppercorns have a similar spicy and numbing effect.
They are common in Sichuan cuisine.
You can grind them into a powder and mix them with other spices to make something like Sichuan chili powder.
2. Cayenne pepper
This is a common spice that can replace chili powder.
It has a similar heat and flavor to many Chinese chili powders.
It's easy to find in shops, and you can make it at home by following a few easy-to-follow steps.
3. Paprika
This is a mild spice that can be an adequate replacement.
It adds color and a bit of warmth to Chinese dishes.
It's not as hot as some Chinese chili powders, but it can still make your food tasty and attractive.
4. Korean red pepper flakes (Gochugaru)
Another good substitute you can try is Gochugaru.
These are Korean red pepper flakes with medium heat and a smoky taste.
They are not the same, but they can give a similar flavor and spiciness to many dishes.
5. Thai bird's eye chilies
Another option is Thai bird's eye chilies.
These hot and fruity chilies can also work well in many Chinese dishes.
You can use them whole or grind them into a powder, depending on how hot and smooth you want your dish to be.
How to choose the proper chili powder substitute for your dish
Different dishes need different types of chili powder. You should think about the heat, flavor, and color you want.
Some dishes need a mild and fruity spice blend. Others need a spicy and bold one. You can try different substitutes and mix them to find the best recipe.
Also, it would be best if you started with a small amount. You can always add more if you need more heat. But it is hard to make it less spicy if you add too much.
Tips for using Chinese chili powder substitutes in recipes
Make your spices more flavorful by toasting them. Put the chosen spices and herbs in a pan without oil over low heat. This will make their oils come out and strengthen their flavor.
Try different things to see what you like best. Mix other chili powders to make your dish taste more enjoyable and authentic. Different chilies have different flavors that work well together.
Popular Chinese dishes featuring chili powder and their substitutes
Making your Chinese chili powder blend
You can make your Chinese chili powder at home if you like.
Choose dried chilies with different heat and flavors, such as Sichuan, Tianjin, and Guizhou.
Cut the stems and seeds off and grind the chilies into a fine powder. Use a spice grinder or mortar and pestle.
Add other spices like Sichuan peppercorns, garlic powder, and ginger powder. This will make a tasty blend that you can use in many Chinese dishes.
Conclusion
One of the main features of Chinese cuisine is its rich and diverse use of chili powder to create bold and complex flavors.
Chili powder adds spice and depth to many dishes, from fiery Sichuan classics to milder stir-fries.
Choose the right chili powder substitute for your recipe to achieve the authentic taste and heat of Chinese cuisine.
There are different types of Chinese chili powder substitutes that you can experiment with, or you can make your blends by mixing different spices.
By using the right chili powder replacement, you can master the art of Chinese cooking and delight your friends and family with your mouthwatering dishes.